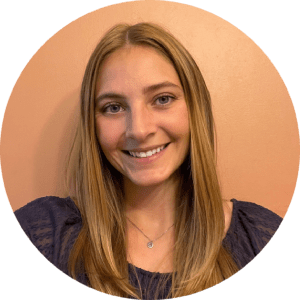 Therapy means something different to each individual, whether it is working through a difficult time or using it as a means of self-discovery. Exploring oneself can be a scary, yet exciting thing. Finding the right therapist to join a person on their journey is an important part of the process, and I hope I can help with that first step.
I graduated with my Masters of Science in Clinical Mental Health Counseling from Monmouth University in May 2023. I subscribe to a person-centered approach and utilize cognitive-behavioral techniques to help individuals work towards goals and become comfortable in the uncomfortable. Change can be really difficult, but with a therapist in the passenger seat, we can do it together.
As a Licensed Associate Counselor, my goal is to help individuals grow and become more self-aware. I strive to provide a secure environment where individuals can feel heard without judgment. Collaborating with individuals, walking their path together, and promoting autonomy and empowering clients are my goals.
Some of my personal hobbies include exercising and spending time by the ocean. I love to incorporate movement and nature as a way to heal and connect with oneself and the natural world.