SAMANTHA FIELDS, MSW, LCSW, CCATP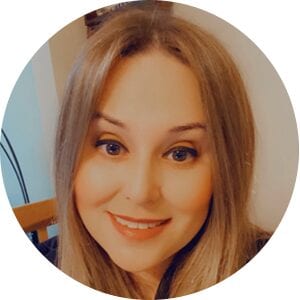 Choosing to go to therapy is a big decision. Now that you have decided to invest in yourself, I'm confident you want to make the best decision when choosing the right therapist. So let me tell you a little bit about myself. I have been a social worker for 12 years and have worked with a diverse population of children, adolescents, adults, and families, conducting group, individual, and family therapy. I've worked in a multitude of settings, ranging from Medicaid care management, in-home therapy, outpatient clinic therapy, nursing home social work, adolescent group home therapy, and school social work. I also facilitated Alzheimer's/Dementia Support Groups as a nursing home social worker. I received my Bachelor of Social Work Degree at Monmouth University in 2009 and I received my Master of Social Work Degree at Fordham University in 2011.
I am credentialed as a Licensed Clinical Social Worker in the state of New Jersey as well as a Certified Clinical Anxiety Treatment Professional. My goal is to support each of my clients in a caring, sensitive, and non-judgmental environment. I provide a safe space where clients feel they can truly process and express themselves. Within my practice I use a variety of evidence-based modalities in my work with my Clients. These include Cognitive Behavioral Therapy, Solution Focused Therapy, Client Centered Therapy, Mindfulness Based Cognitive Therapy, and Motivational Interviewing. My motto when approaching therapy is, "My job is not to change you, my job is to help you become the best version of yourself." I look forward to being able to work with you on your journey to self-improvement!
Outside of session, I enjoy dancing, riding my bike, spending time with my family and friends, and painting.