Lic. #44SL06261700
Under the clinical supervision of Ephraim Altman, LCSW
Lic. #44SC05554200
Get to Know Abigail Pleeter Through Her Profile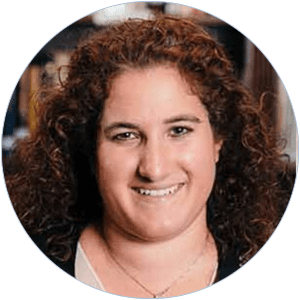 Its both a privledge and honor to be apart of LIFE Psychotherapy. I am passionate about and love being a therapist that helps others live their best lives. I love helping others, watching them grow and develop into their best self.Through DBT (Dialectic Behavioral Therapy) and CBT (Cognitive Behavioral Therapy) I enjoy helping my patients navigate their challenges and help them see and feel that they are not alone. Both DBT and CBT allow for acceptance and change which come into balance allowing the patient to lead a very regulated way of life in which triggers don't set them off so easily and they can live the life they imagined.
I believe that everyone has strengths and some need more help in learning how to work with those gifts they have been given. I love assisting patients at being in the moment, building on what is in front of us and empowering people to move forward to be their best selves.
I enjoy working with people 16 and up, individuals on the Autism Spectrum, behavioral/emotional challenges, social skills troubles, severe and persistent mental illness, adults, older adults, transition into a new stage of life, addictions, addictive behavior, 16 year old with special needs transitioning into adult world, anger management, sensory issues, family issues, add/adhd.
A passion of mine is to work with families and help guide them toward getting along and assisting a member with issues. This is stressful for both the member with problems and those without. I also like working with special needs family situations or a child caring for a parent. A person who is struggling needs a strong support system and helping them build it is very rewarding work.
I am an LSW in NJ and NY. I received my MSW from University of Pennsylvania in 2012. I got my undergrad degree in political science and anthropology from Union College in Schenectady NY in 2010. I am working toward my LCSW with the help of Life Psychotherapy!
In my free time, I enjoy going to the beach, spending time with my family, snorkeling, and traveling the globe.