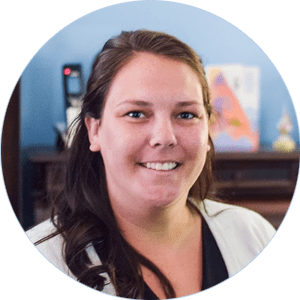 Working with groups and individuals in the community, especially young adults, to improve growth and mental health!
I believe that every individual has the power to create change. I work with clients to create that change and growth they are looking for with compassion, empathy, and understanding.
I take an eclectic approach to therapy, catered to clients' needs and goals for treatment. I utilize CBT and DBT techniques to help challenge negative thoughts and change problematic behaviors. I work collaboratively with clients to assist and identify skills to manage their mental health symptoms.
I have over 10 years of experience in the mental health field working with many different populations. Most recently, I have worked in several outpatient programs that assist clients with substance abuse, eating disorders, trauma, or mood disorders.
I am licensed in the state of New Jersey as a Professional Counselor. I received my Bachelor's degree from the University of Scranton in counseling and human services. I then received my Master's degree in mental health counseling from Monmouth University. I currently work with adults over the age of 18.
In my free time I love to go to the beach with family and friends as well as spend time with my nieces. I also enjoy exercising and baking… Life is all about balance, right?