ANTOINETTE DIXON-THOMPSON, LCSW, LCADC
Lic.# LCSW: 44SC0577160
LCADC: 37LC00297600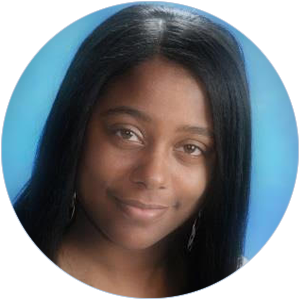 It is often said that an individual has everything they need inside them to succeed and I genuinely believe in this thought process and it is also often said that everyone is fighting a battle we know nothing about therefore my goal is to empower my clients to draw into their strengths during the therapeutic process while experiencing current stressors and as stressors arise while I offer best practice techniques to assist. One of my favorite quotes is "I can be changed by what happens to me. But I refuse to be reduced by it" – Maya Angelou.
I began my career with a passion for policy and advocating as to how macro level policies affect individuals and working with children and families. This led to a realization as to how various stressors whether it be community based, life stressors and/or mental health has also impacted children and families. Learning and seeing firsthand how therapy and clinical strategies can assist both children and adults to have improved outcomes led to an increased passion in providing clinical services. I utilize a wholistic approach of evidence-based practices which consists of Cognitive Behavioral therapy, motivational interviewing, harm reduction techniques and psychoeducation. I've worked with individuals of all ages in various settings with various populations such as children and family agencies, schools, criminal justice advocacy, individuals with disabilities, pregnant and post-partum mothers, substance abuse (with and without opioid maintenance therapy), co-occurring disorders, case management services, planning special events for girls and women's empowerment, mental health diagnosing and counseling (depression, anxiety, psychosis, etc) and services regarding coping with life stressors. I also have supervisory experience in my field in the past as I've held positions as a program manager, operations manager and clinical supervisor.
I had the privilege to work with individuals from various cultures, ethnicities, religions, socioeconomic backgrounds, etc. I deeply value the power of empathy, understanding, validation and providing a safe non-judgmental environment.
I am a dual licensed clinician as I am a Licensed Clinical Social Worker (LCSW) and a Licensed Alcohol and Drug Counselor (LCADC). As an undergraduate at Seton Hall University, I triple majored in Social Work, Sociology and Social and Behavioral Sciences with a minor in Psychology and completed a certificate program in Gerontology. I obtained my Masters in Social Work from Fordham University. I have a school social work certificate. I believe it is important to continuously learn and evolve with my field, new issues that clients may face and learn new approaches to treatment therefore I completed a certificate program in Adoption and I am currently in the process of completing a certificate program in trauma and crisis intervention, both from Rutgers University.
In my free time I enjoy spending time with my family and friends, being with my fur babies (cats), giving back to others, listening to music, going for walks and learning new things.
Please read this carefully before coming to your appointment.
 New Client Information Form (Fillable PDF)
Please print this form and bring it with you to your first appointment. Or email it to the therapist.
Please print this single page insurance information form, and bring it with you to your first appointment.

Please read this notice carefully.