DR. LAURA T. VARRIALE, LCSW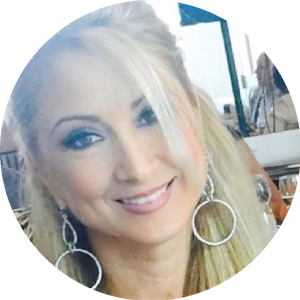 Dr. Laura T. Varriale, MSW, LCSW
I'm Dr. Laura T. Varriale, MSW, LCSW. And received my doctorate work at NYU, including publishing related articles on: The Impact of Historical Trauma on African American Mental Health: A Critical Race Theory Perspective on Treatment Service Usage and the second; Parental Socialization of Emotion, Critical Consciousness and Parental Accountability in Adolescent Therapy.
Let me teach you the skills to empower yourself and move forward in your life with ease and comfortability!
While I utilize various forms of treatment, including CBT, DBT, psycho-dynamic and strength-based therapy, I am certified Gestalt therapist, which is an emotion-based modality of treatment. I have been in the field of mental health for over 25 years and worked as both an administrator and therapist for majority of those years. My experience encompasses addictions, maladaptive disorders, loss, grief, relationship issues, anxiety disorders, depression, identity/sexual issues, and specialize in working with individuals that are experiencing (what was once previously known as) a "nervous break-down" among others and spans working with children, teens, and adults, families and couples of all diversities, as well as marginalized populations i.e. homeless, incarcerated, addicted, Veterans, chronic mentally ill, and incapacitated adults of all ages. I have a passion for working and contributing to this field and believe it is a calling for most therapists. I aim to support people in living their best lives to the fullest extent; Anywhere from needing help moving on from a relationship, a loss, depression or anxiety; Without proper support, life can sometimes make it difficult to move forward and be productive.
My goal is to equip my patients with the skills to deal with anything life has to offer!