CRYSTAL DELIA, LPC, LCADC
Lic.# LPC: 37PC00592000
LCADC: 36LC00265000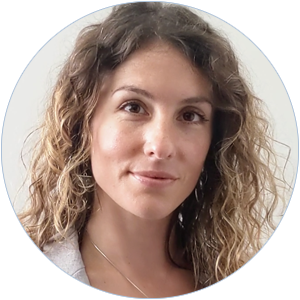 Making the decision to seek therapy often arrives at a time already impacted with distress and discomfort. With awareness of this, compassionate and perceptive therapeutic support can provide the confidence for an individual to nurture their own positive change and growth. As a therapist, I believe that everyone has the capacity for positive change within them and the importance of the therapeutic alliance between counselor and client in achieving this change.
My professional journey into behavioral health treatment began in 2006, working as an aide on a Traumatic Brain Injury unit. I soon after joined a non-profit counseling agency and made the decision to attain a master's degree from Monmouth University, eventually earning credentials as a Licensed Professional Counselor and Licensed Clinical Alcohol and Drug Counselor. Since 2015, I have held positions as Director of addiction and mental health treatment programs in Monmouth, Ocean and Middlesex Counties. I have provided therapy for individuals and groups in both nonprofit and private services, allowing exposure and experience within diverse populations. Through this work I have developed vital listening skills, particularly effective in understanding clients' conflicts and to develop efficient methods to help each individual reach the right solution for their present situation.
Within my practice, I utilize evidence-based modalities for an individualized approach gathered from Cognitive Behavioral Therapy, Dialectical Behavioral Therapy, Motivational Interviewing, substance abuse treatment, gambling addiction, trauma informed care and mind-body awareness. Currently, I am in self-study, training in EMDR and somatic therapies. I have experienced positive outcomes working with individuals experiencing addiction concerns, trauma, anxiety, mood disorders, dissociative disorders, impulsivity, codependency, relationship issues, grief, coping with illness and self-esteem concerns. I also provide supportive therapeutic services to family members of individuals experiencing addiction and individuals with a history of criminality. My work has primarily been with adults and older teenagers aged 16 and I identify as an LGBTQIA… affirmative clinician.
Eventually my experience as a clinician observing the effects of movement and breathing for healing and relaxation inspired me to become a Registered Certified Yoga Teacher. When indicated, I offer the physical and breathwork practice of yoga as a mind-body tool for individuals seeking wellness and recovery. Accessible tools include breathing techniques, guided meditation, mindfulness exercises, increasing self-awareness, finding balance and implementation of self-soothing techniques.
Outside of session, I enjoy nature as a source of healing and spend much time hiking, kayaking and simply exploring. I consider myself an avid animal lover and both a teacher and student of yoga.