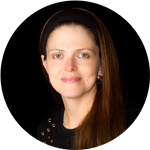 Prior to opening a private practice, I was a Group Home Psychologist for dually diagnosed adults with 'Developmental Disabilities' and 'Psychiatric Disorders'. The therapy modality in the group homes was strictly limited to 'Behavioral' and, in some cases, 'Cognitive Behavioral'. At first, this seemed like a total contradiction to my existential philosophy; however, the more I worked with this approach, the more I came to realize that 'Behavioral' and 'Cognitive Behavioral' approaches are excellent tools that flow perfectly with 'Existentialism'. Merging the two approaches, I can now take the ideas of controlling your own emotions and give people the actual behavioral tools to be able to do so successfully.
I advanced this approach further with EMDR. People usually experience very strong feelings of helplessness after a trauma. EMDR is a relatively fast approach used in conjunction with therapy that allows a person to gain back a sense of control and stability over his or her life while eradicating anxiety symptoms such as nightmares, flashbacks, fears, difficulty breathing, etc. so that a person can get back to his or her normal routine.
I truly believe and integrate the words of Irvin Yalom (my favorite existential therapist) to "invent" a unique approach for every patient we are honored to work with.
Goldie Rabaev, LPC
License #37PC00394000
Founder of Life Psychotherapy