Kathleen (Katie) Kozlowski, LPC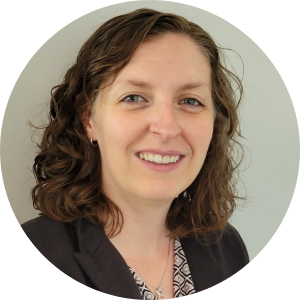 Kathleen Kozlowski, MS, LPC, NCC
Hi, I am so glad you're here! Whether or not you end up reaching out to me personally, reading this (and other therapist's biographies) is the starting place to feeling something different – and that can be pretty exciting! While therapeutic techniques are definitely an important framework – they don't mean much if you're uncomfortable with the person sitting across from you. This is your first opportunity to see if I might be somebody you could connect with.
In my room, I hope you feel like you and your story are valued and that you can be your true self. That in and of itself – to be seen - can be freeing! I do that by: presenting myself professionally and authentically; being open to feedback and adjusting accordingly; and providing similar feedback to you, as necessary, to ensure that you're in an effective therapy setting (or suggesting other ones if I think another fit could be even better).
My perspective as a counselor is that ultimately you are the expert of yourself and you have the capabilities of creating a fulfilling, meaningful life; I have the honor of analyzing, exploring, and witnessing that transformation. My job is to provide you space, support, and guidance to evaluate the life/skills you have, the life you want, what things stand in the way of fulfilled contentment, and how to build up new skills to overcome those challenges. While based in cognitive behavioral therapy (CBT), I utilize my experience to identify techniques that I believe would best fit you and your circumstances. I love working with adults that feel "stuck", "lost", or "lonely" - even with seemingly successful lives from the outside. I have experience with a variety of mental health conditions including anxiety, depression, life adjustments, low self- confidence, and trauma.
In addition to talk therapy, I have training in heart rate variability (HRV) biofeedback therapy and am a HeartMath® Certified Practitioner. HeartMath® utilizes HRV biofeedback software and evidenced-based techniques to regulate heart rhythms which can intrinsically influence other areas of your body to work more efficiently. While talk therapy can provide alternative perspectives and thoughts related to stress and anxiety, biofeedback touches the connection between our bodily signals and our brains. This therapy can provide specific techniques to address physical responses to stress (which can then signal/influence our brains response) and is sometimes a beneficial supplement to talk therapy.
I have over 5 years of experience in counseling. Prior to opening a private practice, I have worked in outpatient mental health, in-home services, intensive outpatient programs for adolescent substance abuse, and case management. I have worked with children to older adults, from various life backgrounds and intellectual abilities. I graduated with my B.A. in Psychology from Siena Heights University and received my M.S. in Mental Health Counseling from Monmouth University. I am registered as a National Certified Counselor.
When I am not at work, other things that bring meaning to my life are spending time with my family, being outside, reading, playing board games, and drinking chia tea lattes.
If you've reached the end of this and feel any sort of connection please do not hesitate to contact me – I am excited to walk the journey with you to a renewed heart!